redco x MusasMusas
redco. is always particularly blessed by the inspiring people that we have the privilege of working with. MusasMusas - a Berlin based fashion and creative platform - is another fine example of that. We are happy to announce our collaboration with MusasMusas at our upcoming event on August 15th. (Save the Date - more details to follow soon!)
In anticipation of the event, we are excited to present to you our #redcoxMusasMusa campaign with the two beautiful founders Albina and Julia.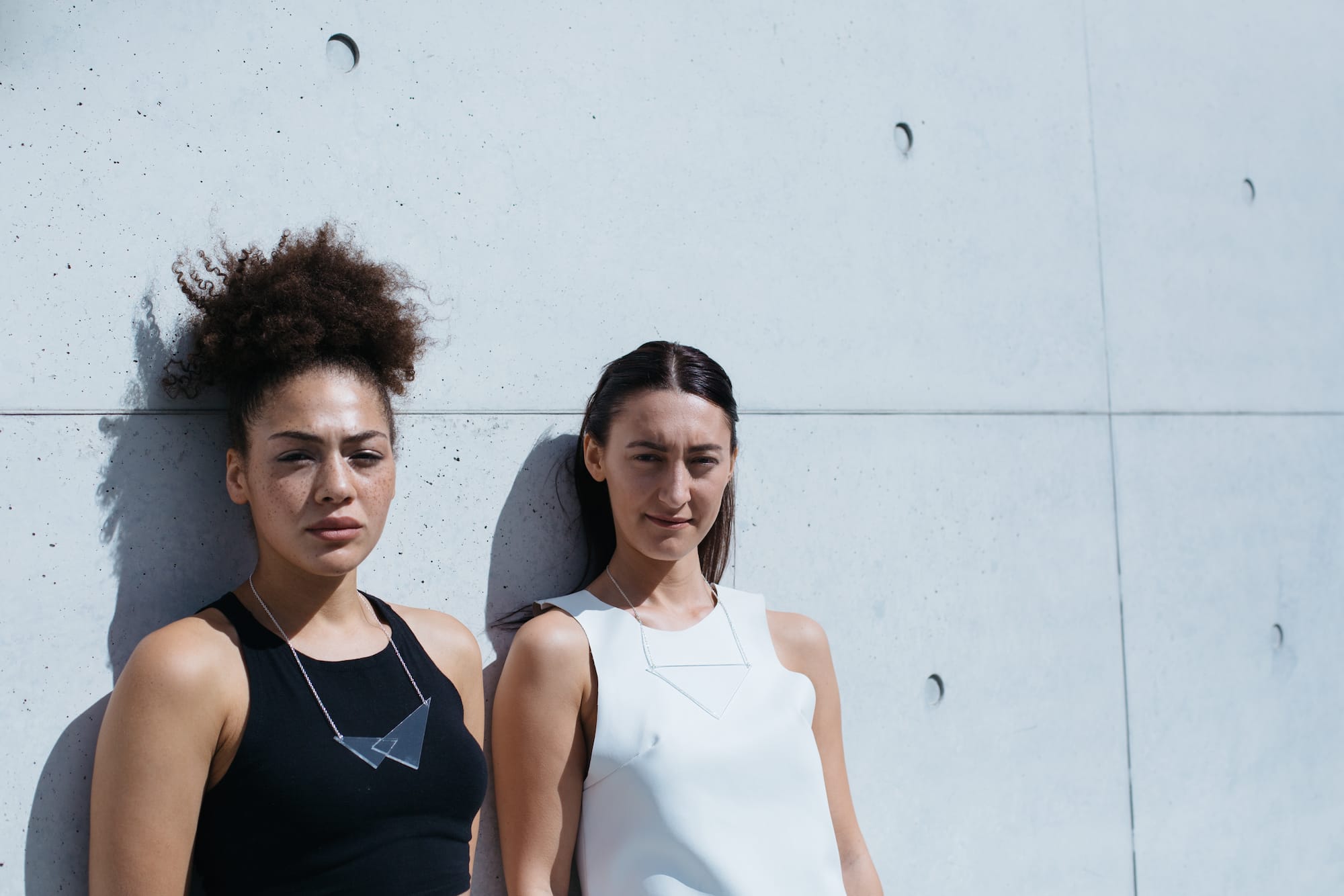 redco.: Why did you decide to do the collab with redco.?
Albina: We have a very feminine, elegant side to us that we haven't had the chance to show on our blog. Collaborating with redco. has given us the opportunity to show ourselves to the world as the grown-up, intelligent women that we really are.
Julia: We are always looking to write about things that are rich in content. redco. is a new concept: it tells a compelling story about human trafficking in the language of fashion and that reaches a wholy different crowd with it's message. And it also offers an easy, attractive way to get involved and make a difference by purchasing the products.
r: What's your connection to human trafficking and why is it a cause you want to stand up for?
J: My sister is doing something similar. Her label Amenyaglo makes fashion out of ethically sourced African fabrics that are produced by former victim's of human trafficking, so I have been aware of the issue for a while.
A: As women with a platform and a sphere of influence, we are happy to play a part in raising awareness and being the voice of those that have been silenced. It is important to speak up about the injustices that occur in our world.
r: Besides the photoshoot, what else can we expect from this collaboration?
A: On August 15th we are celebrating the launch of redco.'s new collection. It is also a good opportunity for us to invite our friends and keep them up to date on what we have been up to.
J: Actually music has always been at the core of what I want to do with MusasMusas so I have decided to support the event practically with my music selection. Really excited to share my favourite tunes with you!
r: Thank you for the interview! Looking forward to August 15th!
View the full campaign here.